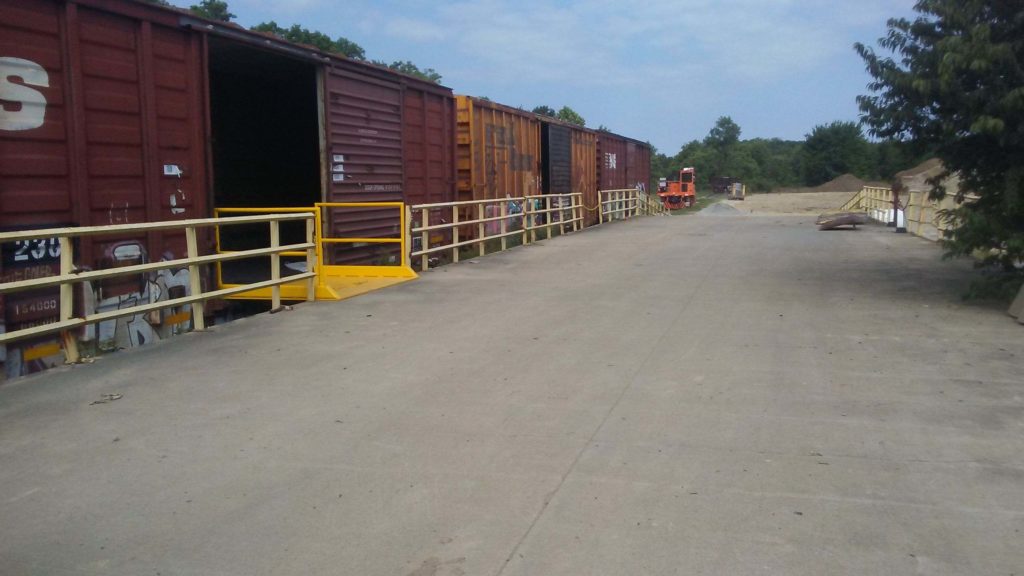 Cincinnati Eastern Railroad can customize a solution for your transloading needs. We have team tracks available to help facilitate a personal solution for our customer's operation.
Broadwell Transload Center – conveniently located just inside the I-275 Belt on Broadwell Road,  BTC is equipped to handle all your bulk material transloading needs, including aggregates, salt, fertilizer, as well as box car, flat car, and gondola traffic.
COMING SOON – Macon OH Transload Center.  Conveniently located at US 62 and Ohio 32, the MTC will specialize in truck to rail loading of aggregates and other bulk commodities and will have ability to transload rail to truck/truck to rail all box car, flat car, gondola, covered and open top hopper traffic.

Team tracks available for transloading and transfer